Retribution Has Arrived!
Pirates Online Retribution is finally here!
9/21/2016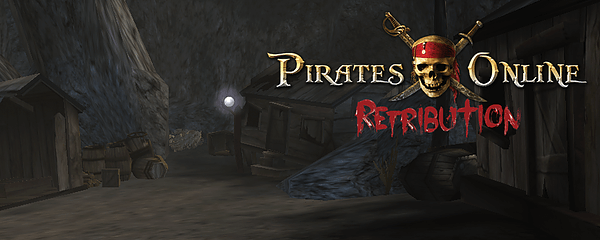 Avast, thar, matey. Ye look a wee keal hauled. Be that sand ye're pickin'? ye're a scurvy pirate, that simply won't do! Not to worry though, I can solve ye wee problem wit' a filck 'o me hand! Or tongue in 'tis case. How, ye may be wonderin'? Simple! I have some excitin' news fer ye ears. Pirates Online Retribution be now open to all ye pirates!! That's right! Th' crew over at POR have done such an excellent job they be allowin' access to the' Caribbean EARLY, 'n it be open fer all band 'o pirates to log on 'n fight, Quest, fight enemies, sail th' high seven seas, fish - Why, ye can even choose ye loyalty between piracy, th' Spanish, 'n th' French! Thar be much more to do. Th' seven seas be yours to explore! So grab ye bucks 'n begin ye journey. Welcom back to th' Caribbean!
To play, simply login and or register an account and download the game! Please help spread the word by sharing our website with everyone you know, liking our Facebook page(s), and sharing our posts as often as possible!
Fair Winds
~
The Crew @ Pirates Online Retribution
Comments

LOVE THIS COMMUNITY! RETRIBUTION ALL IN!


POR Community has become part of my family. And you guys have been doing great progress on the game so far. Keep it up, mateys!


retribution has arrived! (one year later) Retrebution has closed. :(

'
'
You must log in to comment