Welcome to the Pirates Online Retribution project! We are a group of highly dedicated developers, financiers, and designers hellbent on resurrecting the now defunct popular MMO, Pirates of the Caribbean Online. Together, we are restoring lost hope to a very special community. Retribution is at hand!
Hosted on six Intel Dual Xeon E5-2630v3 servers to ensure optimized performance!
Fully certified game developers, and design artists!
100% Free to Play, and always will be!
Quality customer support from our admins and moderators!
Top of the line DDOS and Hack protection firewalls to ensure 100% uptime!
Frequent content updates, and server maintenance
Battle against the undead legions of Jolly Roger. Create your own crew or guild. Plunder enemy vessels on the high seas, and seek to become the most notorious pirate in the Caribbean all over again! Are ye' finally ready to relive the legend?
The Tale of Skeleton Island!
Learn the untold history of Jack Sparrow and Jolly Roger!
4/21/2017
Comments (15)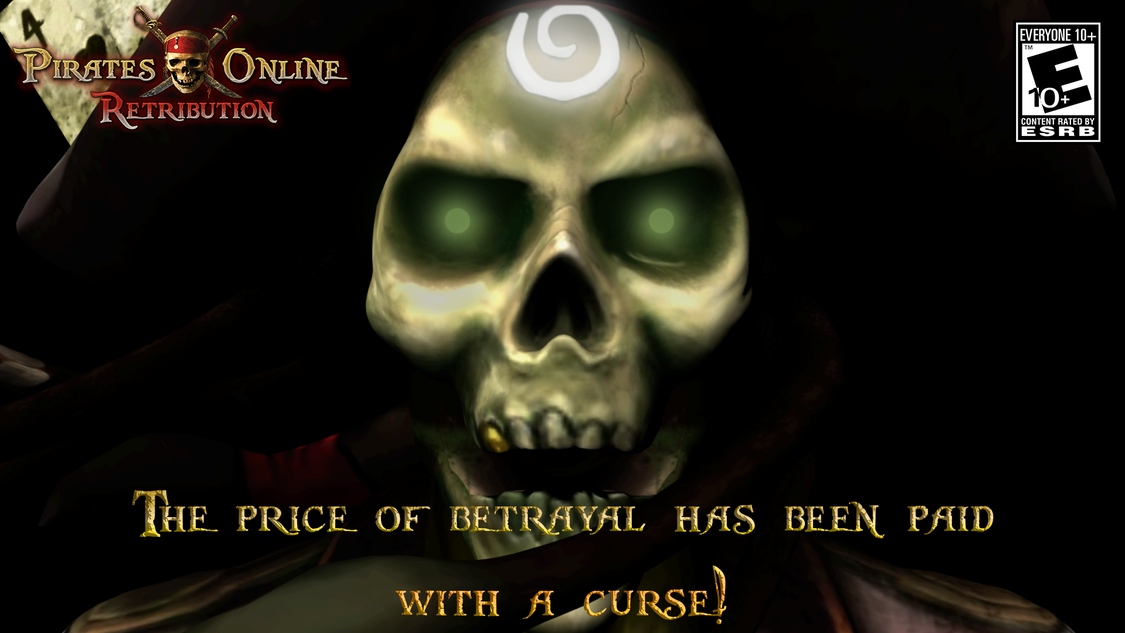 Jolly Roger was a merciless soul, but the Brethren Court was able to find use of his dark and malicious talents. Jolly was their henchman, performing unsavory deeds whenever the Court didn't want to soil their hands or tarnish their own reputations. For his service, Jolly believed that one day, he'd be granted a seat on the prestigious Court - something he desired more than life itself. Jolly and Jack Sparrow had been close friends, long ago, and he was always envious of Jack's uncanny luck. As Jack's reputation and infamy grew, so did Jolly's resentment. So when Captain Teague left the Court and passed along his seat to his son, Jack Sparrow, Jolly vowed to take revenge.
Knowing Jack was a card lover, Jolly invited him to a friendly game of poker. Knowing he was tactically outmatched, Jolly knew he'd have to cheat to win so he conspired with a villainous Witch Doctor to deal the cards. Jolly won hand after hand until eventually Jack was out of both tricks, and money. Then, just as Jolly had hoped, Jack bet his seat on the Brethren Court for one, last hand. The Witch Doctor dealt Jolly a full house - Sixes over Fours. By now Jack knew he was being cheated so he plucked an Ace from his sleeve and presented a Full House too - Aces over Jacks. Realizing he'd been beaten, Jolly drew his sword and broke into a fiery rage, knocking over the table. Just as Jack lunged from his chair to make his escape, the Witch Doctor began cackling in a twisted and grotesque manner as Jolly's flesh began to disappear from his body as he wailed out in agony, ultimately being transformed from a once proud sailor into a skeletal monster.
Be sure to join us on our Forums over at https://piratesforums.com as well to connect with yer fellow Pirates and Swashbucklers here at POR!
Fair Winds
~
The Crew @ Pirates Online Retribution