Welcome to the Pirates Online Retribution project! We are a group of highly dedicated developers, financiers, and designers hellbent on resurrecting the now defunct popular MMO, Pirates of the Caribbean Online. Together, we are restoring lost hope to a very special community. Retribution is at hand!
Hosted on six Intel Dual Xeon E5-2630v3 servers to ensure optimized performance!
Fully certified game developers, and design artists!
100% Free to Play, and always will be!
Quality customer support from our admins and moderators!
Top of the line DDOS and Hack protection firewalls to ensure 100% uptime!
Frequent content updates, and server maintenance
Battle against the undead legions of Jolly Roger. Create your own crew or guild. Plunder enemy vessels on the high seas, and seek to become the most notorious pirate in the Caribbean all over again! Are ye' finally ready to relive the legend?
Who's ready to advertise?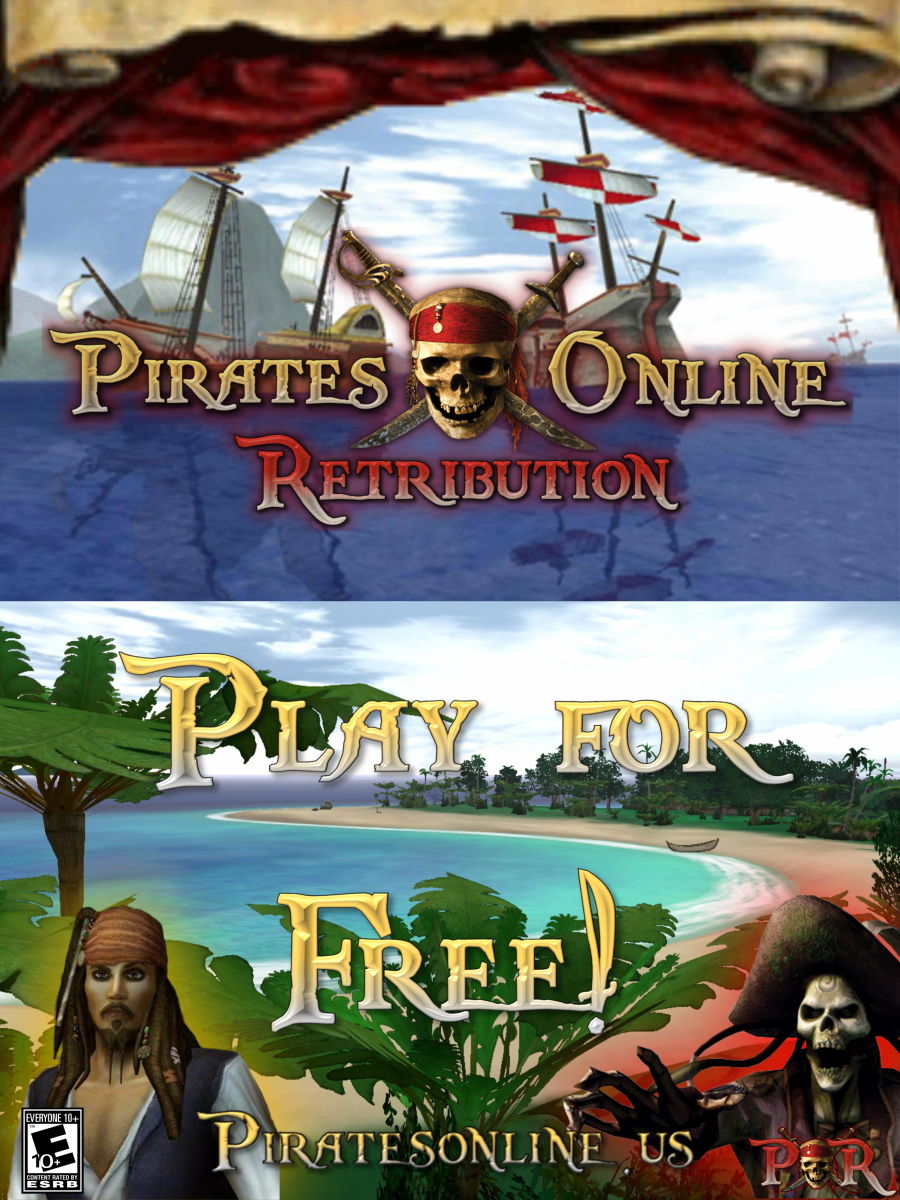 As promised in our earlier post made a couple of weeks ago, we've just finished perfecting our promotional flyer for Pirates Online Retribution! From May 26th - June 10th, we will be handing out thousands of copies of this flyer at numerous movie theaters, in an effort to help spread the word about Pirates Online Retribution. However, as a basic function of arithmetic, this campaign will be most effective if more people help us out! With that being said, any individual who hands out at least 100 flyers during the two week time frame mentioned above, will receive a special, limited edition badge in-game, full access to our Discord server, and 20,000 golden doubloons on POR. In order for us to verify that you've handed the flyers out, please submit a picture of yourself, holding all of the flyers, whilst at a movie theater by emailing [email protected] You do not have to reveal your face in the picture if you would prefer not to. To download the flyer, right click on the image above, and save it to your desktop. Next, simply print out the appropriate number of copies.
Good luck to all who choose to promote us in the coming weeks. We immensely appreciate your support, and dedication to helping us help you be able to relive the legend!
Be sure to join us on our Forums over at https://piratesforums.com as well to connect with yer fellow Pirates and Swashbucklers here at POR!
Fair Winds
~
The Crew @ Pirates Online Retribution