Do ye fear death?
Davy Jones has returned to the Caribbean!
6/12/2017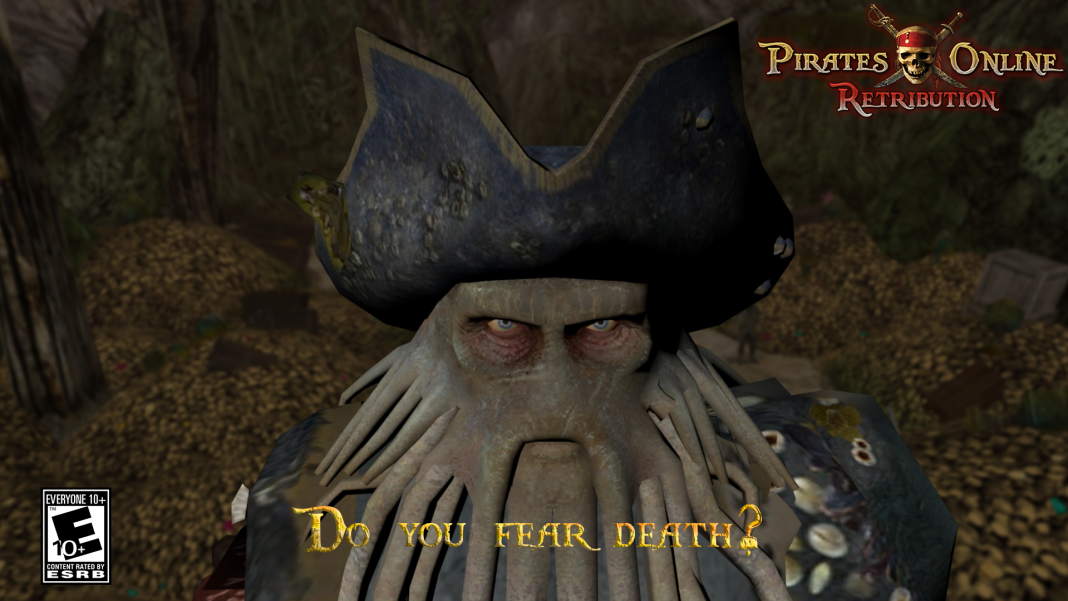 Davy Jones has finally returned to the Caribbean, and is hiding out with his accursed crew in the cursed caverns of Isla Tormenta. Venture there if ye dare and face him, or if ye be wise, steer clear of those wretched caverns and forestall yer own fate a wee-bit longer, that is... of course, if you value your own soul. Ye have been warned!
Be sure to join us on our Forums over at https://piratesforums.com as well to connect with yer fellow Pirates and Swashbucklers here at POR!
Fair Winds
~
The Crew @ Pirates Online Retribution
Comments

Finally. :)


Do you? *stabs Davy's heart*


that's awesome :)


Omg ogmg omg so excited(exclamation mark x10)


He's, uh... level 73... Anyone else considering a life of corn farming instead?


Davyyyyyyyy!!


Hurray! What a great addition to the game! :D


"You are neither dead nor dying...what is your purpose here!?"


Davy !!!! Arggghhh , we have a score to settle !!!!


A sneak peek to Davy Jones Story Content?! :D Ooooo Boy!


Keep Up The Good Work!


launcher doesn't work


When's open beta...


when will launcher be fixed?


launcher not working

'
'
You must log in to comment