Brethren Thanksgiving Feast!
It's time to eat turkey, and give thanks!
11/24/2016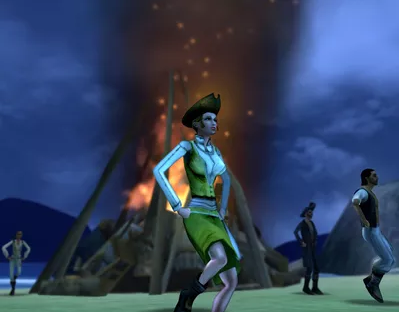 Avast! Tis the season to be hungry! Pirates from throughout the Caribbean are continuing to venture to Tortuga, Abassa in honor of our first annual Brethren Thanksgiving Feast! We invite ye all to come and join us today, tomorrow, and this weekend to participate in the celebrations.
This Thanksgiving, we also encourage all of ye to be thankful to Pirates Online Retribution's wonderful team of developers, moderators, and sponsors, and to remember to appreciate, as well as to respect just how far we've come in such a short amount of time! The management here at Pirates Online Retribution makes a special pirate salute to all of our wonderful, and hard working developers for helping make our dreams a reality! Happy Thanksgiving to ye all!
Lastly, in honor of this special day, we've got a little surprise for all ye pesky pirates and lazy landlubbers out there. Be sure to redeem the code "Thanksgiving" the next time yer in the Caribbean!
Be sure to join us on our Forums over at https://piratesforums.com as well to connect with yer fellow Pirates and Swashbucklers here at POR!
Fair Winds
~
The Crew @ Pirates Online Retribution
Comments

Thank you so much for this! The gold helps out so much!


The best game EVER


Keep up the good work guys

'
'
You must log in to comment